Responsible Conduct of Research (RCR) Training
The RCR training requirements for graduate students depends on the year that they entered the program. Note that since recently, the RCR training requirements are included in the PA graduate handbook (Section 11) as required by the graduate school (Graduate School RCR Website)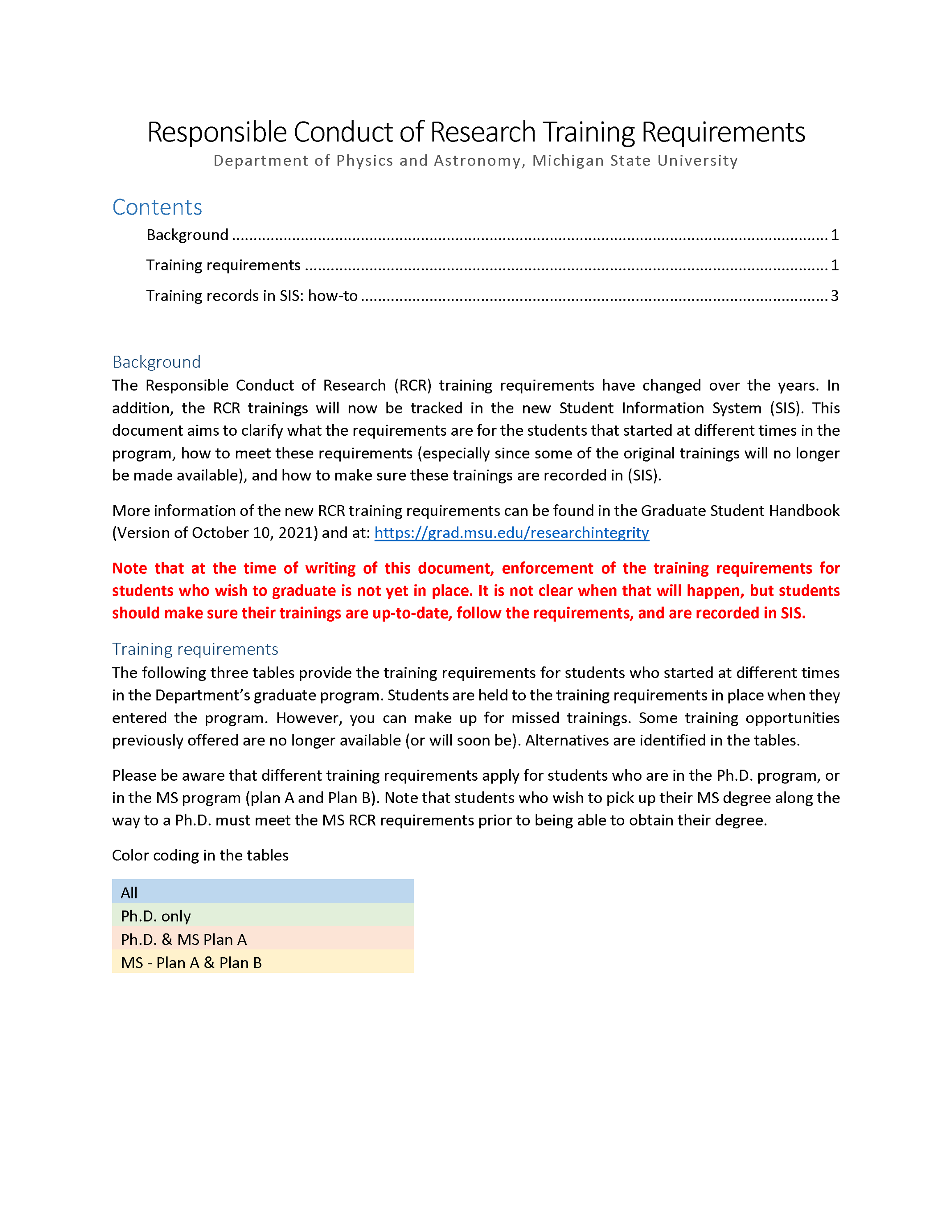 To help students navigate the RCR training requirements and find opportunities to take RCR training, please use this guide. It includes an overview of what types of training a student must take by when, and depending on their year of entry into the program. It also includes information about how and where to sign up for various types of training, and how to make sure the trainings get recorded.
Please note that the RCR trainings record in SIS is not fully functional/up-to-date yet (10/17/2021). Some trainings do not appear at the right location/time, or still have to be uploaded. This will be addressed over time, but in the mean time students must make sure they take the required trainings, and catch up if they have missed trainings in previous years.
Starting Fall 2021, the PA Department has introduced departmental VERITIES training. The following sessions are available in Fall 2021. You must sign up and participate in order for the training to be recorded in SIS. Sign up information will be distributed by email.
For 1st and 2nd year graduate students:
Session 1: Monday Nov 1st, 2:30-4:00p in BPS 1400 - (40 max)
Session 2: Friday Nov 5th, 8:30-10:00a in STEM 1202 - (40 max)
For students in their 3rd or later years
Session 1: Wednesday Nov 3rd, 2:30-4:00p in NR 152 - (20 max)
Session 2: Friday Nov 5th, 2:30-4:00p in NR 152 - (20 max)