Society of Physics Students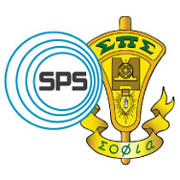 Welcome to the Michigan State University chapter of the Society of Physics Students (SPS)! This chapter of the National Society of Physics Students was established April 22, 1968. We are an academic organization run by and for undergraduate physics and astronomy students. Due to COVID 19, all of our meetings currently occur over Zoom, so please check emails from our wonderful PA secretary Jennifer Roberts for meeting links and passwords.
Follow us on Facebook (Society of Physics Students - Michigan State University) and Twitter (@MSU_SPS)!
E-Board Elections
At our last meeting of the year on 4/19, we will hold elections for next year's SPS E-Board. Any MSU student who has attended at least two SPS meetings this year is eligible both to vote and to run for any position. If you are eligible to vote or run for office, we highly encourage you to do so! This includes underclassmen! The positions are: President, Vice President, Treasurer, Communications Chair, and Outreach Chair. Duties for each position can be found in Article III of our constitution.
You don't need to announce your candidacy until the meeting on 4/19, and if you decide to run, you'll just need to briefly introduce yourself to the group and explain why you think you'd be qualified for the position before voting begins. We will begin with the election for President, then Vice President, then each of the other three positions. Elections are done one by one so that, for example, anyone who runs for President and is not elected may then run for Vice President if they so choose, and so on for each position.
Following the election, all new E-Board members will be trained in their new positions by current E-Board members.
Biweekly Meetings
SPS meets every other Monday night 6-7 pm ET. Our Spring 2021 meeting dates are 1/25, 2/8, 2/22, 3/8, 3/22, 4/5, and 4/19. At a typical meeting we invite a speaker to talk about either their research or a topic of interest to physics and astronomy students, e.g. graduate school, research opportunities, or jobs in industry.
If that isn't enough to entice you, at each meeting this year we're also raffling off a FREE PIZZA or physics-related book of your choosing, either of which we will ship to your location if you are our lucky winner!
SPS Coffee Breaks
With classes completely online, it's harder than ever to make connections to other physics and astronomy students. In Fall 2020, we started a new program to promote socialization between PA undergrads called "Coffee Breaks". In Spring 2021 we meet Tuesdays at 2 pm ET for a casual chat and (as possible) brief undergraduate research presentation. Join us for a nice break and some new friends!
Want to share your research at the next SPS Coffee Break? We would love to give all our Physics and Astronomy undergraduates the opportunity to share their research in a casual and supportive environment! If you would be interested in giving a 5-10 minute talk at a future SPS coffee break, please send an email to Izzy Ginnett at ginnetti@msu.edu.
T-Shirts
Are you an MSU student who's been to at least one SPS activity this semester? Do you want a FREE t-shirt? Claim yours here: https://forms.gle/nrzepm29r5iZ7Whg7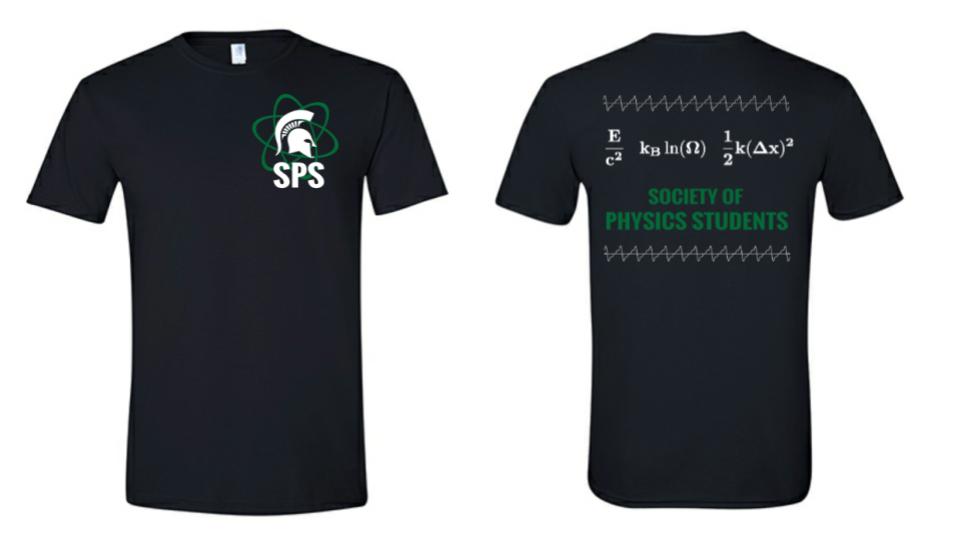 SPS Executive Board (2020/2021)
Elizabeth Kowalczyk, President, kowalc40@msu.edu
Rachel Steinhorst, Vice President/Webmaster, steinhor@msu.edu
Izzy Ginnett, Secretary/Social Media Coordinator, ginnetti@msu.edu
Jason-Michael Gabler, Treasurer, gablerja@msu.edu