Society of Physics Students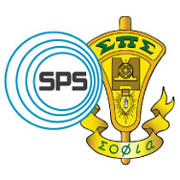 Welcome to the Michigan State University chapter of the Society of Physics Students (SPS)! This chapter of the National Society of Physics Students was established April 22, 1968. We are an academic organization run by and for undergraduate physics and astronomy students.
Follow us on Facebook (Society of Physics Students - Michigan State University) and Twitter (@MSU_SPS)!
Biweekly Meetings
SPS meets every other Monday night 6-7pm in BPS 1400. Fall 2021 meeting dates are 9/13, 9/27, 10/11, 11/1, 11/15, and 11/29. At a typical meeting we invite a speaker to talk about either their research or a topic of interest to physics and astronomy students, e.g. graduate school, research opportunities, or jobs in industry.
If that isn't enough to entice you, at each in-person meeting we also have FREE PIZZA and pop available! Come for the free food, stay for awesome talks about physics!
SPS Coffee Breaks
In Fall 2020, facing a virtual academic year that made it harder than ever to make connections to other physics and astronomy students, we started a new program to promote socialization between PA undergrads called "Coffee Breaks". Each weekly Coffee Break features a casual chat and (as possible) brief undergraduate research presentation.
This great program has resumed in Fall 2021 on Thursdays at 2:30 in BPS 1300: join us for a nice break and some new friends!
Want to share your research at the next SPS Coffee Break? We would love to give all our Physics and Astronomy undergraduates the opportunity to share their research in a casual and supportive environment! If you would be interested in giving a 5-10 minute talk at a future SPS coffee break, please send an email to Izzy Ginnett at ginnetti@msu.edu.
SPS Executive Board (2021/2022)
Rachel Steinhorst, President, steinhor@msu.edu
Elizabeth Kowalczyk, Vice President, kowalc40@msu.edu
Izzy Ginnett, Communications Chair, ginnetti@msu.edu
Jacob Crawford, Outreach Chair, crawf419@msu.edu
Kaedon Cleland-Host, Treasurer, kaedoch@msu.edu
Nathan Willey, willeyna@msu.edu