Info for Alumni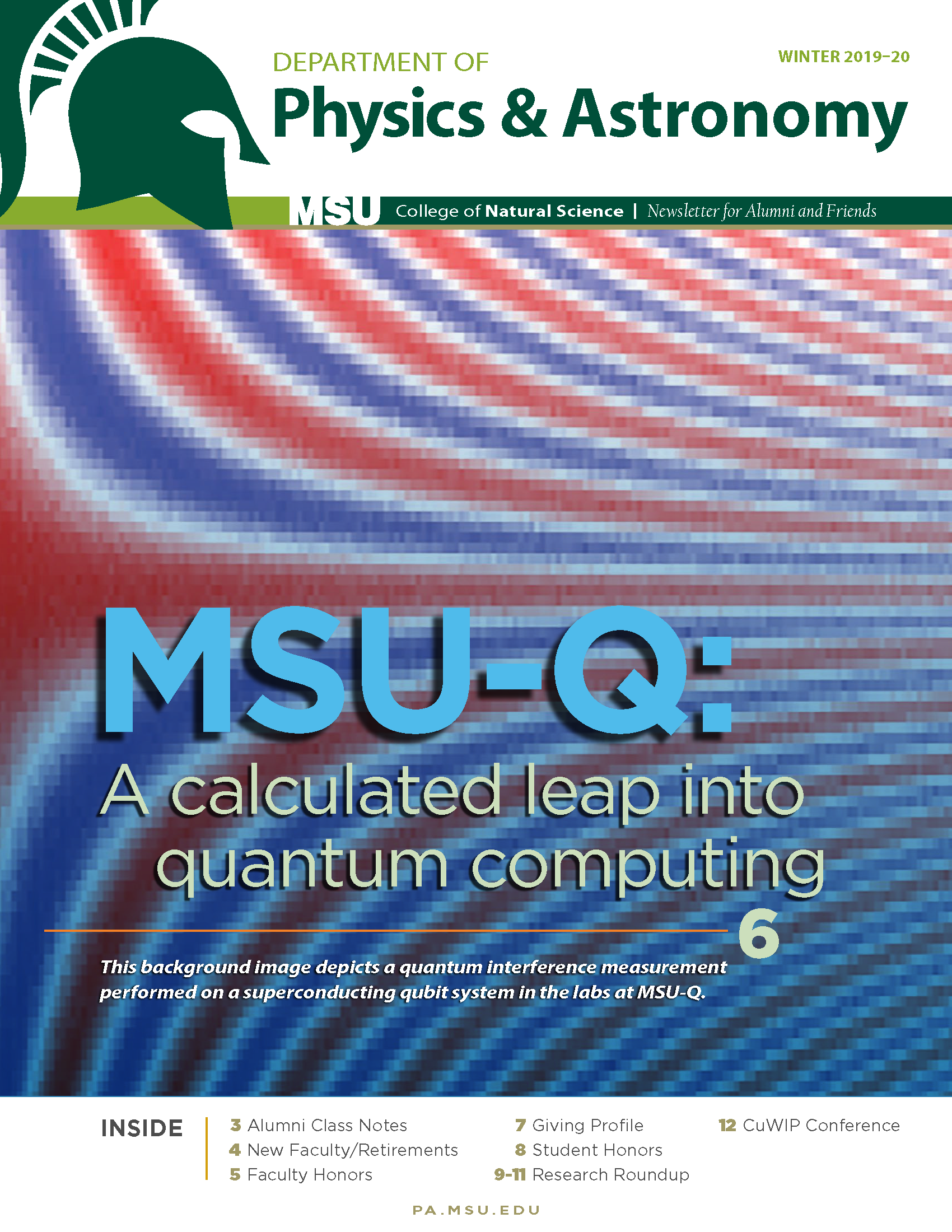 PA Newsletter:
Winter 2019-2020 (pdf, web)
Previous issues:
Fall 2018 (pdf, web)
Winter 2016-2017 (pdf)
Fall 2015 (pdf)
Fall 2014 (pdf)
Fall 2013 (pdf)
Spring 2012 (pdf)
Winter 2011 (pdf)
Winter 2010 (pdf)
Fall 2008 (pdf)
Fall 2007 (pdf)
Fall 2006 (pdf)
Fall 2005 (pdf)
Fall 2004 (pdf)
Fall 2003 (pdf)
Summer 2002 (pdf)
Summer 2001 (pdf)
Fall 2000 (pdf)
Spring 2000 (pdf)
Fall 1999 (pdf)
Spring 1999 (pdf)
Alumni on the move? We would like to hear from you. Click
HERE
to let us know what's new.
News:
P-A News items are here.
The MSU College of Natural Science also maintains a collection of news items about MSU-related topics of interest to MSU students, staff and alumni. Here are links to the news items in the categories of Physics and Astronomy.
After Dark Newsletter:
For several years, the Astronomy & Astrophysics group published a newsletter called After Dark. The last five issues are available in PDF format:
Issue number 10 from September 2004, is available as a web page here.
---