News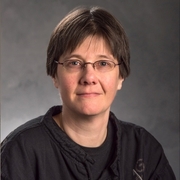 February 13, 2018
2018 William J. Beal Outstanding Faculty Award made to Alexandra Gade
Professor Alexandra Gade receives one of ten 2018 William J. Beal Outstanding Faculty Awards.
January 15, 2018
Piecuch Research Group Proposes Novel Computational Approach
Adjunct P-A Professor Piotr Piecuch (and University Distinguished Professor in the Chemistry Department) and his research group have proposed a novel computational approach to solving the complex many-particle Schrödinger equation.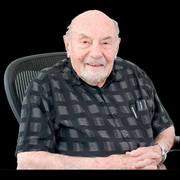 January 2, 2018
MSU Physics & Astronomy loses long-time faculty member
Professor Emeritus Tom Kaplan passed away at the age of 91 on December 30th, 2017.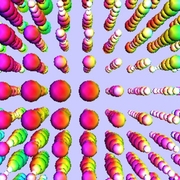 January 2, 2018
Huey-Wen Lin receives prestigious awards
Huey-Wen Lin has received NSF Early CAREER and DOE Leadership Computing Challenge awards.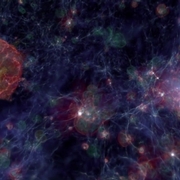 January 2, 2018
Brian O'Shea research-related video wins scientific visualization award
Scientific video based on and narrated by Brian O'Shea wins award at SC17 Conference.
December 11, 2017
Vashti Sawtelle's BLiSS course highlighted
Assistant Professor Vashti Sawtelle's Briggs Life Science Studio (BLiSS) physics course is featured in a Dec. 5th, 2017 MSU Today article.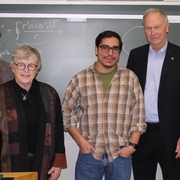 November 30, 2017
Danny Caballero receives President's Distinguished Teaching Award
On Wednesday, 29 November 2017, MSU President Lou Anna K. Simon presented the President's Distinguished Teaching Award to Asst. Professor Danny Caballero.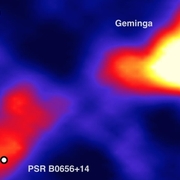 November 16, 2017
HAWC gamma-ray observatory sheds light on origin of excess anti-matter
The High-Altitude Water Cherenkov Gamma-Ray Observatory (HAWC) in Mexico, built and operated by an international team of scientists, has captured the first wide-angle view of gamma rays emanating from two rapidly spinning stars. The results may cast serious doubt on one possible explanation for a mysterious excess of anti-matter particles near Earth.