2014: FRIB construction approved, funded, and scheduled
Release Date: Jan 1, 2014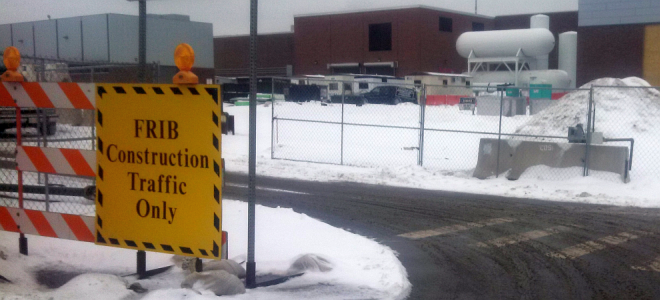 On January 22nd, 2014, the U.S. Department of Energy Office of Science (DOE-SC) gave the Facility for Rare Isotope Beams (FRIB) official notice that it can now begin construction. This notice completes the process begun when President Obama signed into law the 2014 federal budget approved by the U.S. House of Representatives and the Senate, which includes $55 million to support FRIB construction in the coming year.
The Total Project Cost for FRIB is $730 million, of which $635.5 million will be provided by DOE and $94.5 million will be provided by Michigan State University. The project will be completed by 2022.
When completed, FRIB will provide access to completely uncharted territory at the limits of nuclear stability, revolutionizing our understanding of the structure of nuclei as well as the origin of the elements and related astrophysical processes.
For more information, see http://www.frib.msu.edu/content/frib-construction-begin-early-spring and http://www.frib.msu.edu/content/doe-office-science-approves-cd-2-and-cd-3a.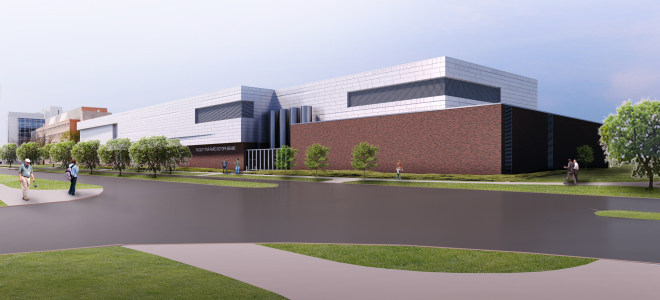 Artist's rendering of completed FRIB facility as seen from the corner of Wilson Road and Bogue Street