September 2013: Ruby Ghosh lab's spin-out company receives venture funding award
Release Date: Sep 1, 2013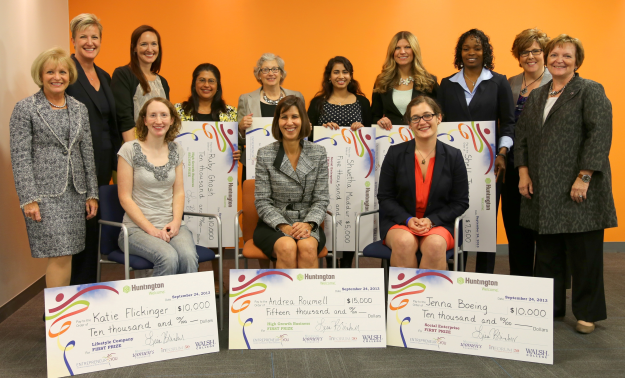 Opti O2
, a Michigan State University Department of Physics & Astronomy spinout company started by Ruby Ghosh (
pictured below right
), received a venture funding award at the Entrepreneur-YOU Business Competition on 24 September 2013 in Troy, MI.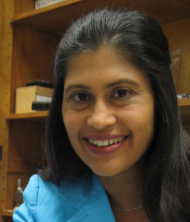 Finalists were selected from more than 150 women-owned companies to present their business pitch at the annual event sponsored by the MI Women's Foundation and held at Walsh College. Venture funding was donated by Huntington Bank, The Ford Motor Company Fund and The Kellogg Foundation.
Opti O2 received the 2nd place prize of $10,000 in the High Growth Company category. The company is focused on the development and production of a novel class of dissolved oxygen sensors for challenging environmental applications. This optical sensor technology is an outgrowth of research conducted in the Ghosh lab on the photophysics of metal-halide clusters.
For more information on the competition and other winners, see the E-YOU web page at the Walsh Institute.