Huey-Wen Lin receives prestigious awards
Release Date: Jan 2, 2018
Huey-Wen Lin, assistant professor in the Michigan State University (MSU) Department of Physics and Astronomy in the College of Natural Science (NatSci), was recently awarded a five-year National Science Foundation (NSF) Early CAREER award and a 2017 Advanced Scientific Computing Research (ASCR) Leadership Computing Challenge (ALCC) award from the U.S. Department of Energy (DOE).
Lin was selected for the Early CAREER Award under the NSF's Division of Physics for her research, "Constraining Parton Distribution Functions for New-Physics Searches," which aims to understand nucleon structure through the development and implementation of first-principles calculations using supercomputers.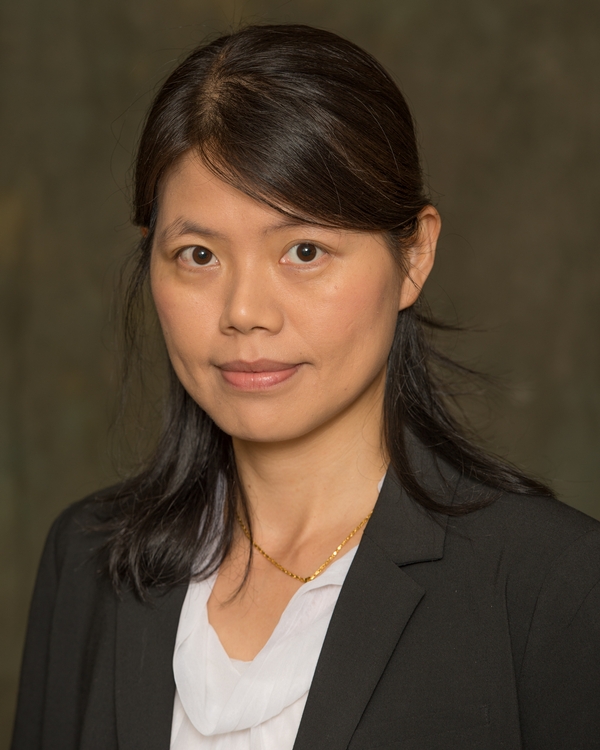 Huey-Wen Lin, MSU assistant professor of physics, was awarded a five-year NSF Early CAREER award and a 2017 DOE Advanced Scientific Computing Research Leadership Computing Challenge award.
The CAREER award is one of NSF's most prestigious honors for early career faculty who exemplify the role of teacher-scholars through their integration of outstanding research and excellent teaching.
"It is a great honor to be a recipient of the prestigious CAREER award among other new assistant professors," said Lin, who holds a joint appointment in the Department of Computational Mathematics, Science and Engineering, jointly administered by NatSci and the College of Engineering. "The award is a great foundation for establishing my career, boosts my confidence in this new research direction and has been a great encouragement in continuing my research."
The CAREER award will provide funds to support a postdoctoral researcher and graduate student in training to assist Lin in the Lattice Parton Physics Project, a collaborative effort of researchers from MSU, the University of Maryland, Brookhaven National Laboratory, the University of Regensburg, National Taiwan University and Shanghai Jiao Tong University—led by Lin.
Lin is also the principal investigator of a project that received a 2017 ALCC award from the DOE at ASCR's supercomputing facilities. She was one of just 40 selected nationwide across industry, academia and national laboratories for her study of the spin and three-dimensional structure of nucleons, the particles (protons and neutrons) that compose the nuclei of all elements.
"My research relies on very large-scale computations using supercomputers," Lin explained. "The ALCC award provides important resources that allow us to make these calculations. Expanding from the parton distribution to the less known three-dimensional structure of the nucleon will be important to many hadronic facilities around the world."
Lin earned her B.S. in physics from National Taiwan University, Taipei, Taiwan, and her Ph.D. in physics from Columbia University, New York, N.Y. She was a research assistant professor at the University of Washington for five years and later a visiting assistant professor at the University of California, Berkeley, before joining MSU's high-energy particle group in 2016.
Follow these links for more information on the NSF CAREER award and the DOE's ALCC award.
---
Banner image courtesy of BU TechWeb.