2010: P-A Professor Lisa Lapidus & Collaborators Refine Protein Folding Timescale
Release Date: Jan 2, 2010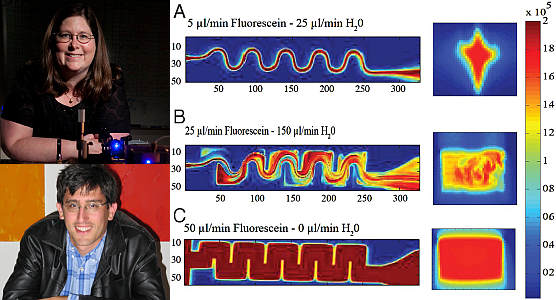 Click to see full image
How proteins spontaneously "fold" from wiggling chains of amino acids into a wide variety of functional – or malfunctioning – three-dimensional molecules is one of the biggest mysteries in biochemistry.
Dr. Lisa Lapidus and her research collaborators have found some surprises in investigating the details of this process, which may have consequences in the future study of diseases and genetic disorders.
For more information, see the full story here, or view a video presentation here.