Phillip Duxbury recommended as dean of the College of Natural Science
Release Date: Jun 21, 2018
Phillip Duxbury, professor and chair of the Department of Physics and Astronomy in Michigan State University's College of Natural Science ("NatSci"), will be recom­mended as dean of the college.
If approved by the MSU Board of Trustees on June 22, 2018, his appointment will take effect August 16, 2018.
"With over 30 years of outstanding research and teaching at Michigan State University, we are delighted that Dr. Duxbury has accepted the university's recommendation to ascend into the role of dean at our College of Natural Science," said John Engler, MSU interim president. "As a faculty member, Dr. Duxbury has enhanced the reputation and caliber of the college and we look forward to Natural Science's next chapter under his leadership."
Phillip Duxbury, professor and chair of the Department of Physics & Astronomy in MSU's College of Natural Science, will be recommended to the MSU Board of Trustees as the college's dean on June 22nd.
Duxbury has served as chair of the Department of Physics & Astronomy since 2013. He joined the MSU faculty in 1986 as an assistant professor, was promoted to associate professor in 1994 and became a full professor in 1997.
During his tenure, Duxbury has served as the department's graduate studies director, associate director of the MSU Center for Fundamental Materials Research, director of the Center for Nanomaterials Design and Assembly, and director of the Center of Research Excellence in Complex Materials. He is a Fellow of the American Physical Society.
"Dr. Duxbury is a successful, long-time chairperson who supports collaboration and understands the importance of innovative disciplinary and cross-disciplinary scholarship," said MSU Provost June Pierce Youatt. "These will all be valuable assets to him and the college as he assumes this new leadership role."
Duxbury's specialties include statistical physics, molecular dynamics, rigidity percolation, nanostructure problems, device models and ultrafast processes. His research focuses on ultrafast nanocrystallography and applications to ultrafast processes in materials; phase behavior of polymer-nanoparticle mixtures with applications to organic and perovskite solar cells; phase behavior of nanoparticle-lipid bilayer systems with applications to nanotoxicology; and finding the atomic structure of non-crystalline materials, such as isolated nanoparticles and complex molecules, involving the definition and solution of novel inverse problems.
"It is an honor and terrific opportunity to be recommended for the position of dean of the College of Natural Science," Duxbury said. "The outstanding faculty, staff and students in the college are a credit to the university. Working with them and colleagues across campus, I look forward to promoting excellence and innovation in all facets of NatSci programs."
Duxbury's research is funded by grants from the National Science Foundation and he is also part of a workforce development project in Accelerator Science and Technology funded by the Department of Energy. He received his doctorate in physics from the University of New South Wales, Sydney, Australia.
Cheryl Sisk, University Distinguished Professor, has served as NatSci interim dean since January 2018. She succeeded R. James Kirkpatrick, who served as NatSci dean since 2007.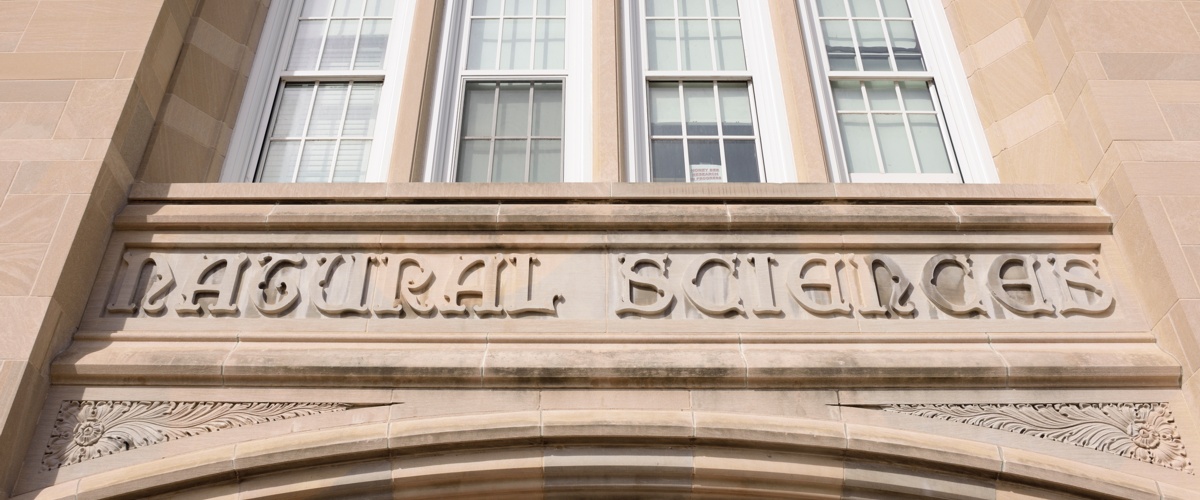 Banner photo: College of Natural Sciences Building. Photo by Harley Seeley.