October 2011: "Relics of the Big Bang" planetarium show opens
Release Date: Oct 2, 2011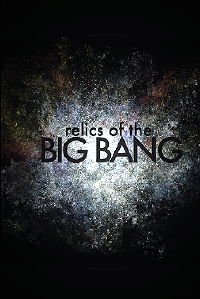 Relics of the Big Bang is a new show designed and produced by researchers in the MSU Department of Physics and Astronomy and the National Superconducting Cyclotron Laboratory in conjunction with Abrams Planetarium staff, with the assistance of MSU students in many fields including graphic design, narrative writing and sound engineering.
Funded by a grant from the National Science Foundation, Relics of the Big Bang explores the still-mysterious beginnings of our universe and the effect which current research (much of which involves MSU researchers) is having and will have upon the unravelling of these mysteries.
It opens Friday, 07 October 2011 at 8:00 pm at Abrams Planetarium and will be presented regularly every Friday and Saturday at 8:00 pm and Sundays at 4:00 pm.
For more information: