March 2002: Gary Westfall receives the MSU Distinguished Faculty Award
Release Date: Mar 1, 2002
Professor Gary D. Westfall received one of ten MSU Distinguished Faculty Awards for 2002.
The text of the official commendation associated with the Award is as follows: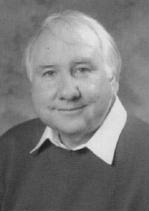 Gary D. Westfall
Department of Physics and Astronomy,
College of Natural Science;
National Superconducting Cyclotron Laboratory
Gary D. Westfall is an outstanding example of a world-class researcher. Internationally known for numerous fundamental contributions to the field of nuclear physics. His work spans the entire field of heavy ion physics, from the experimental discovery of numerous new isotopes to seminal theoretical contributions. His papers on the "fireball" and "fire-streak" model are among the most frequently cited in the field of nuclear physics. His discovery of the disappearance of flow has been one of the most significant research results to emerge from the National Superconducting Cyclotron Laboratory at Michigan State University, leading to new insight into the nuclear equation of state.
Dr. Westfall is an excellent teacher of physics and astronomy and has written an introductory textbook in physics. He has introduced numerous undergraduate and graduate students to research in his field, supervised their thesis work, and guided them to highly successful careers. One of his former Ph.D. students has written that "his fantastically supportive approach to students and his sheer joy in doing physics made it clear that he was the person I wanted to work with and learn from." His outreach and service efforts are truly outstanding. Each summer, Dr. Westfall spends many weeks serving as a mentor to high school students, as well as to undergraduate students, and aids them in their research projects.
In his multidimensional excellence, Gary D. Westfall embodies the land-grant spirit of Michigan State University. It is most fitting that we honor him with the MSU Distinguished Faculty Award.