Brage Golding
Release Date: Aug 7, 2017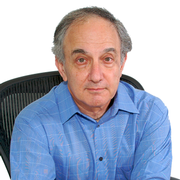 Professor Emeritus
Condensed Matter Physics - Experimental
Biomedical-Physical Sciences Bldg.
567 Wilson Rd., Room B108
(517) 884-5692
golding@msu.edu
http://www.pa.msu.edu/people/golding/
Lab:
B114 Biomedical-Physical Sciences Bldg.
(517) 884-5693
Education:
1966: Ph.D., Massachusetts Institute of Technology
1963: B.S., Purdue University
Selected Publications
Epitaxial Iridium Growth on Strontium Titanate, Z. Dai, A. Li, C. Bednarski, L.I. McCann, and B. Golding, Proc. Mat. Res. Soc 684, P11.35. (2001)
Photon Echoes Below 1K in a Nd3+-Doped Glass Fiber, J. Hegarty, M.M. Broer, B. Golding, J.R. Simpson and J.B. MacChesney, Physical Review Letters 51, 2033 (1983)
Relaxation Times of Tunneling Systems in Glasses, B. Golding and J.E. Graebner, Topics in Current Physics, Volume 24, Amorphous Solids: Low Temperature Properties, ed., W.A. Phillips (Springer, New York, 1981).
Relaxation of Tunneling Systems by Conduction Electrons in a Metallic Glass, B. Golding, J.E. Graebner, A.B. Kane and J.L. Black, Physical Review Letters 41, 1487 (1978)
Phonon Echoes in Glass, B. Golding and J.E. Graebner, Physical Review Letters 37, 852 (1976)
Nonlinear Phonon Propagation in Fused Silica Below 1K, B. Golding, J.E. Graebner, B.I. Halperin and R.J. Schutz, Physical Review Letters 30, 223 (1973)
Professional Activities & Interests / Biographical Information
Dr. Golding joined the MSU P-A Department's Experimental CMP group in 1991 after 24 years on the technical staff of AT&T Bell Laboratories in Murray Hill, NJ (including 5-year stints as head of its Condensed State Physics Research Department and head of its Non-equilibrium Physics Research Department). He was the Director of MSU's Center for Fundamental Materials Research from 1993 to 1996, and the Director of the Center for Sensor Materials, an NSF-supported Materials Research Science and Engineering Center, from 1994 to 2004.
Current Research Interests:
Large fluctuations in mesoscopic systems
Wide bandgap semiconductors
Quantum computing and information
Quantum tunneling in disordered systems
Professional Activities, Awards and Honors
Fellow, American Physical Society
American Associatin for the Advancement of Science
Humboldt Foundation award, University of Heidelberg, 1987
Physical Review Letters Review Panel, 1989-90
Co-Chairman, NATO Advanced Research Workshop on Coherence and Energy Transfer in Glass, Cambridge, England, 1982
IEEE Ultrasonics Symposium Committee, 1987-present