Stephen Hsu
Release Date: Aug 8, 2017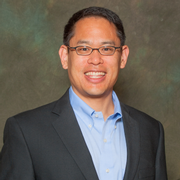 Professor
High Energy Physics - Theoretical
hsu@msu.edu

Education:
1991: Ph.D., University of California, Berkeley
1986: B.S., California Institute of Technology
Professional Activities & Interests / Biographical Information
Steve joined MSU in 2012, and served as Senior Vice-President for Research and Innovation until 2020. Previously he was director of the Institute of Theoretical Science at the University of Oregon.
His research interests include particle physics and cosmology, quantum field theory, quantum foundations, and AI and machine learning applied to genomics.
Two recent review articles:
A Brief History of Hawking's Information Paradox, European Physics Letters 139 (2022) 49001
From Genotype to Phenotype: polygenic prediction of complex human traits, in Springer Nature book series Methods in Molecular Biology
Hsu is a founder of technology startups SafeWeb (acquired by Symantec), Genomic Prediction, and Othram. He is a consultant and advisor to venture capital and other investment funds.
Hsu graduated from the California Institute of Technology and received his doctorate from the University of California, Berkeley. A Junior Fellow of the Harvard Society of Fellows, he was on the faculty at Yale University before moving to the University of Oregon.
He blogs at
Information Processing
and hosts the podcast
Manifold
(
YouTube
).