Photos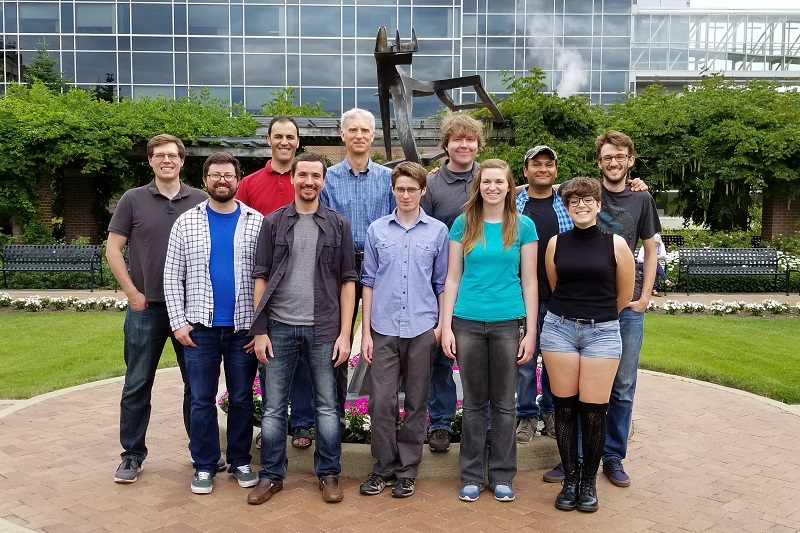 Birge group 2017. Left to right: Joseph Glick, Nathan Satchell, Adel Gougam, Bob Klaes, Norman Birge, Alex Madden, Josh Willard, Bethany Niedzielski, Victor Aguilar, Anna Osella, Tom Bertus.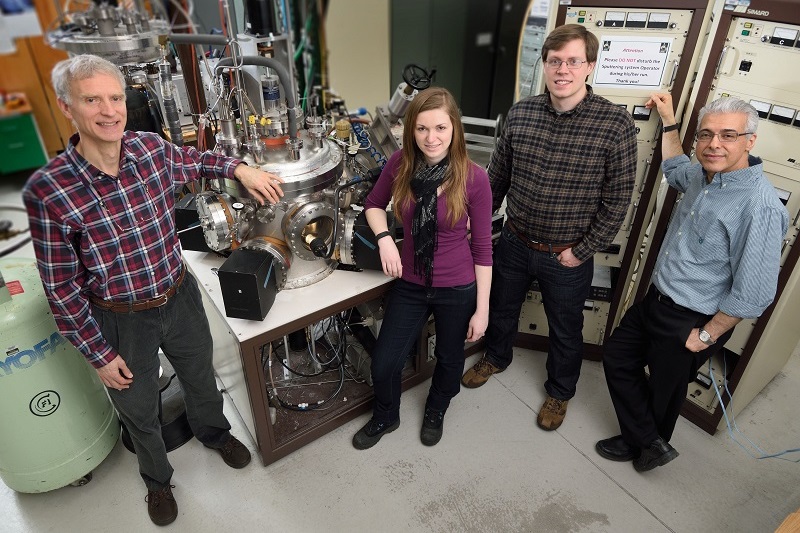 From left: Professor Norman Birge, graduate students Bethany Niedzielski and Joseph Glick, and facilities coordinator Reza Loloee, Ph.D.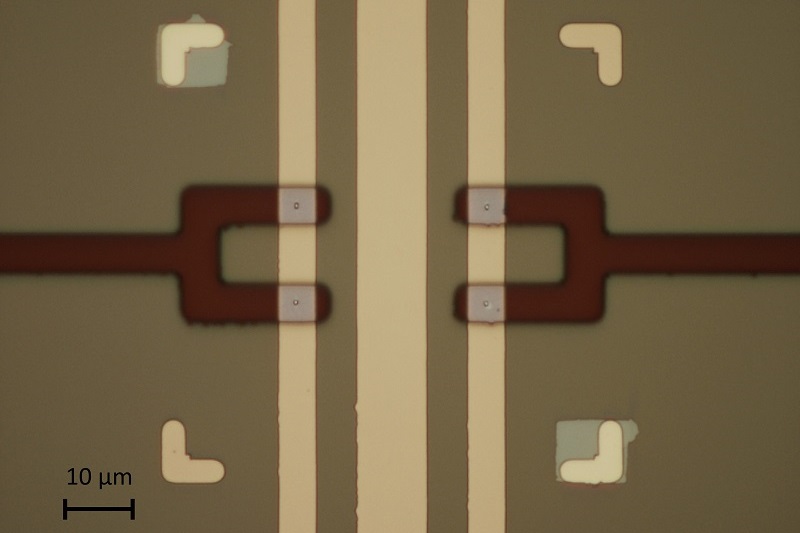 This optical microscope image shows two SQUIDs (Superconducting QUantum Interference Devices), each one consisting of two micron-sized Josephson junctions and a loop of superconducting material.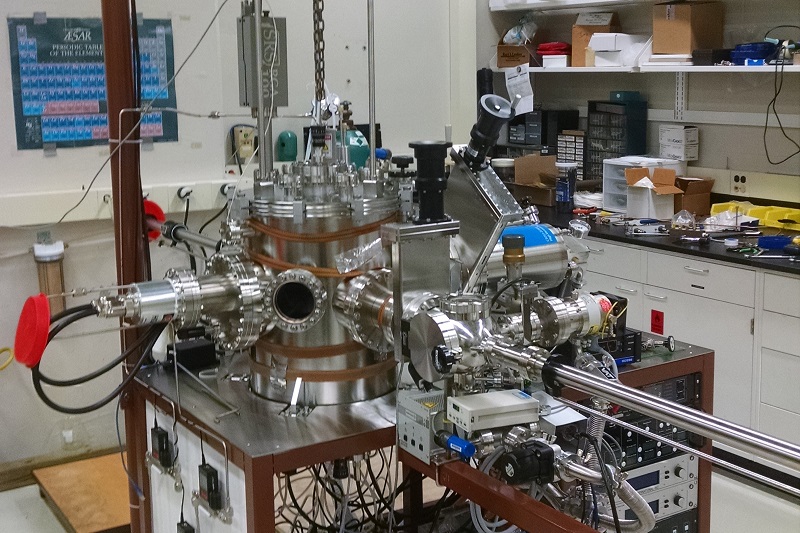 New 5-gun sputtering system with load lock, ion mill, sample tilt and spin, and co-sputtering capabilities.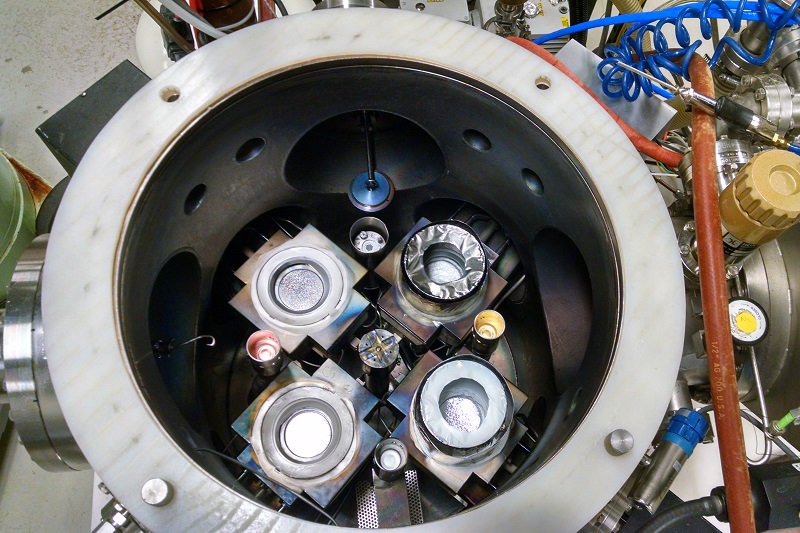 Inside of 7-gun sputtering chamber showing four 2.5-inch guns, three 1-inch guns, and ion mill.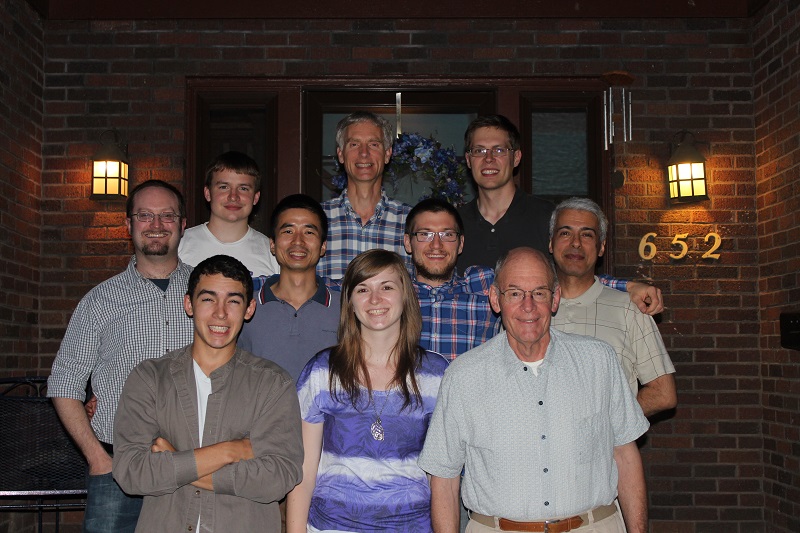 Birge group 2013. Front row: Alex Cramer, Bethany Niedzielski, Bill Pratt: middle row: Eric Gingrich, Yixing Wang, Bill Martinez, Reza Loloee; back row: Kevin Werner, Norman Birge, Joseph Glick.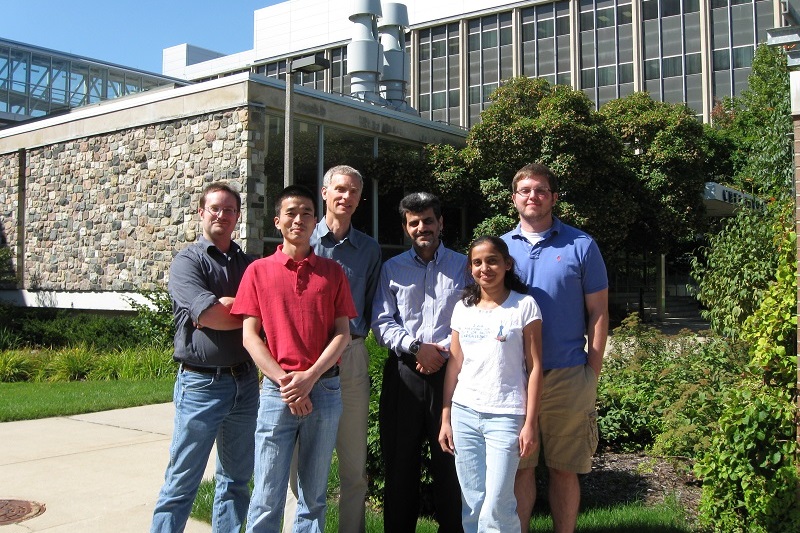 Birge group 2009. Left to right: Eric Gingrich, Yixing Wang, Norman Birge, Mazin Khasawneh, Trupti Khaire, Kurt Bodin.