Responsible and Ethical Conduct of Research (RECR) Training
The RECR training requirements for graduate students depends on the year that they entered the program. Note that since recently, the RCR training requirements are included in the PA graduate handbook as required by the graduate school (Graduate School RECR Website)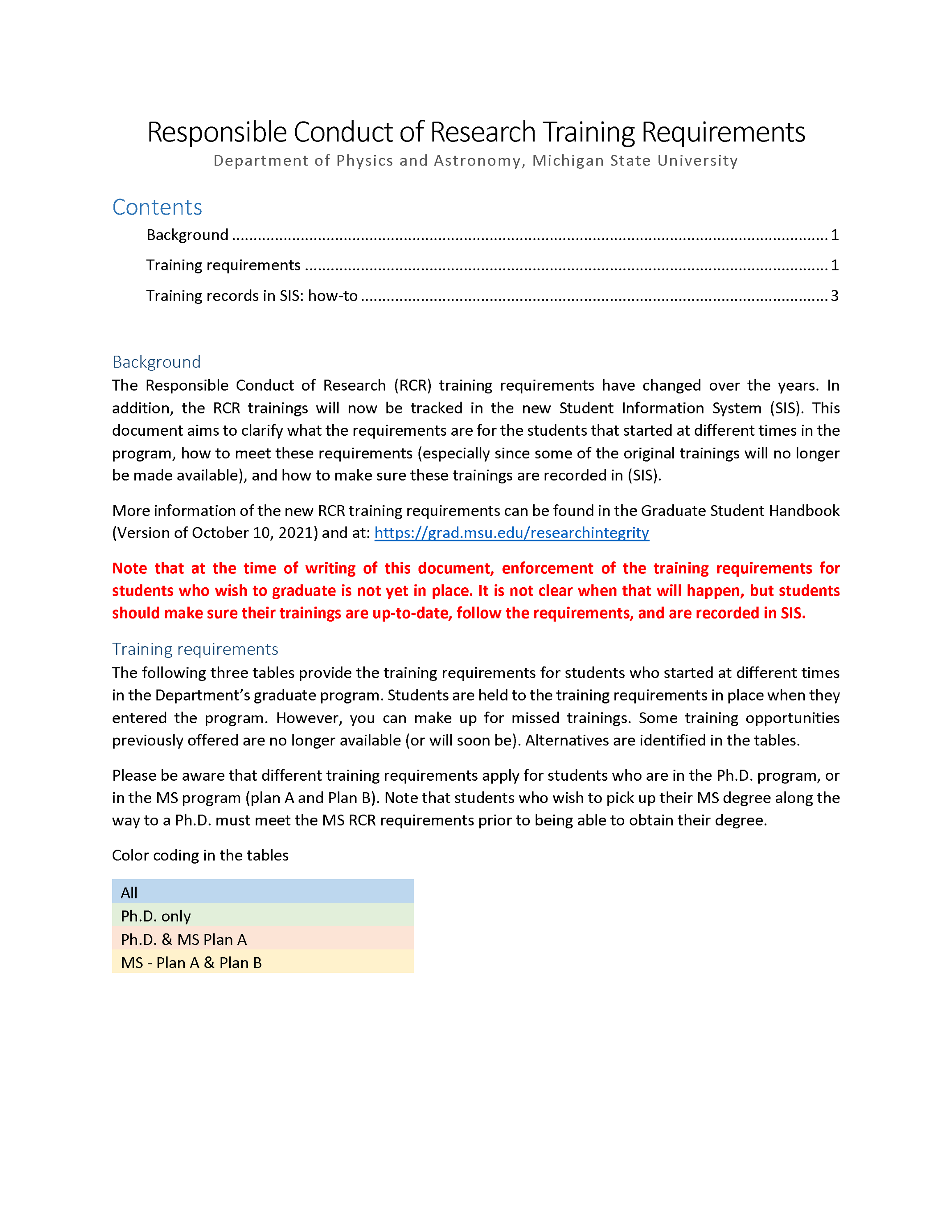 Note that by the end of the 2024 Spring Semester, compliance with RECR training requirements will be enforced by the Graduate School. Non-compliance can result in a Hold being placed on a student's account.
To help students navigate the RECR training requirements and find opportunities to take RECR training, please use this Guide. It includes an overview of what types of training a student must take by when, and depending on their year of entry into the program. It also includes information about how and where to sign up for various types of training, and how to make sure the trainings get recorded.
Starting Fall 2021, the PA Department has introduced departmental VERITIES training. You must sign up and participate in order for the training to be recorded in SIS. Sign up information will be distributed by email when it becomes available.